Custom size wooden pallets
Custom size wooden pallet manufacturing and sales
Custom size wooden pallets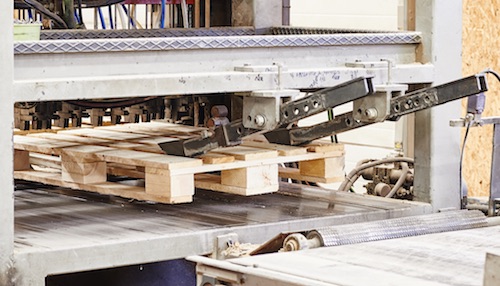 If standardised euro pallet or FIN pallet doesn't fit your needs we can manufacture custom size wooden pallets exactly according to your requirements.
We can choose from different type of lumber according to your required quality. We can manufacture any size pallets although popular measures are 400×600, 600 x 800, 800 x 1200, 1000 x 1000, 1000 x 1200, 1200 x 1200mm.
We manufacture all our wooden pallets on site. We produce pallet building lumber, heat treat and manufacture it to a final product. This way steady quality, quick manufacturing and cheap prices are guaranteed by cutting off the middlemen. 
We can help with big or small orders and we deliver all around Scandinavia and Baltics. To give you a quick quote please let us know the following. 
required pallet size
pallet load capacity
does it need to be heat treated
required quantity
delivery address
delivery deadline
Custom size pallet sales!
Company: OÜ Sapronen
Reg. code: 10664066
VAT: EE100617995
Manufacturing: Sauna 3, Tsirguliina alevik, Tõlliste vald, Valgamaa, 68316, Estonia
tel: +372 5309 8449